Welcome to Villa Diva!
Dear guest, feel cordially invited and discover the apartments of Villa Diva as well as our services. Villa Diva's apartments are located in the central south town of Kastela in the heart of Croatia. Our goal is a relaxing and relaxed guest who can recommend Croatia and Villa Diva as a holiday resort worldwide. That's why we focus on quality and well-being. We welcome any inquiries!
Villa Diva is defined by state-of-the-art apartments and apartments of the highest quality. As the market leader in Croatian tourism, maximum comfort, cleanliness and satisfaction are offered. The guest's wish is our mission. The ideally developed location of Kastela makes it possible to be in the shortest possible time in the world-famous cities of Trogir and Split, as well as to enjoy the crystal clear Adriatic sea on the beach, which is just 250 metres away.  A promenade several kilometres long invites you to explore the medieval history of Kastela with its 7 settlement castles.  We are an ideal holiday destination for those who are not looking for mass tourism, enchanting natural landscapes and relaxation.
Enjoying warm weather, bathing in the crystal clear Adriatic Sea, exploring Croatian culture and our ways of life as well as tasting regionally specific delicacies, increases the anticipation of the expected holidays. The most important point of all, however, is where and with whom you spend your holidays. One often imagines the decision whether to spend the holiday in the hotel or in a local apartment. This is where Villa Diva defines itself as a modern and established apartment building with the services of a hotel.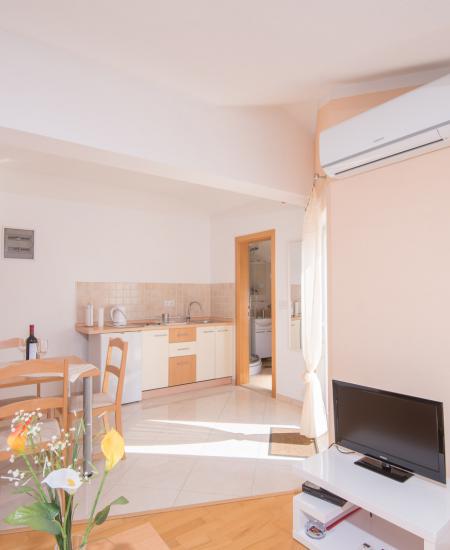 Modern, simple and cosy. Placing for up to 6 people. Ideal for cooking lovers, families and couples. Choice between ground floor and second floor.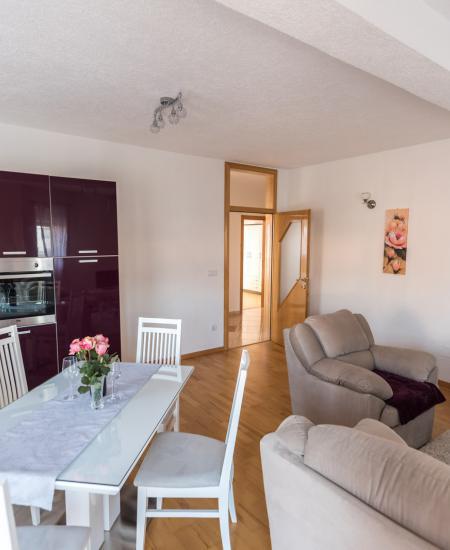 You're worth it! Spend your holidays in a luxury apartment of the highest quality standard and comfort. For couples, friends and families up to 8 people.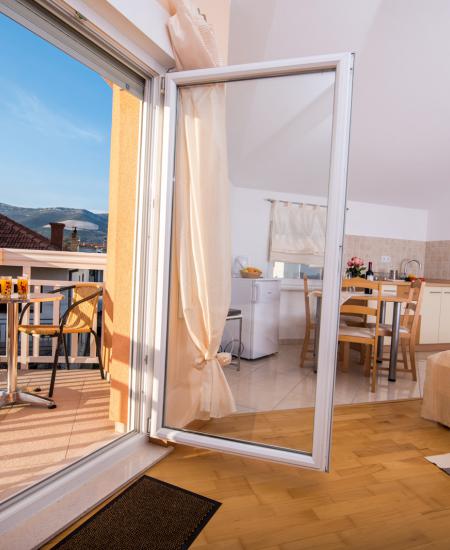 For couples and small families with style and the desire for incredible landscape prospects. Ideal for up to 2 + 2 people.
Services
The guest can rely on us! We organize all activities and wishes for our guests. The welfare of the guest comes first. A free airport shuttle is, of course, like organising boat tours, nature walks, diving courses and riding lessons. Kastela is ideal for sporty people. That's why our guests can borrow Nordic walking poles with us free of charge.
Hiking
Kastela offers numerous hiking routes in the hinterland for nature lovers. We are happy to organise hiking guides who can explore everything with you safely.
Diving
Croatia's underwater world is fantastic and unique. There is a diving centre in the immediate vicinity of Villa Diva. We are happy to arrange contacts and appointments.
Riding
In the hinterland of Kastela there is a modern riding school, which specialises in children and adolescents. Horseback rides to the hinterland as well as horseback riding on the beach and in the sea are made possible. The riding stable is just a few minutes drive away.
Boat Trips
With or without a boat licence – no matter. We always find the right boat with appropriate accompaniment. Guests with their own boat and boat trailer are also welcome.
Nordic Walking
The guest is picked up from the airport and driven there on the day of departure. Of course, we don't charge anything for it.
Airport Transfer
The guest is picked up from the airport and driven there on the day of departure. Of course, we don't charge anything for it.
Entdecke Kroatia !
The central location of Kastela makes it possible to explore Dalmatia's dreamscapes in a short time. The world-famous Croatian cities of Trogir and Split are a 10-minute drive away and offer numerous opportunities to get to know the history of Croatia and architectural buildings.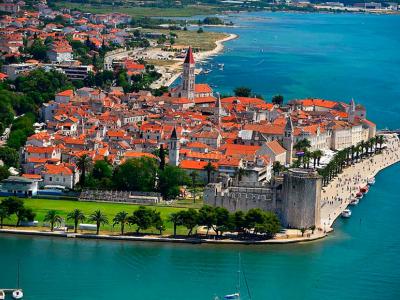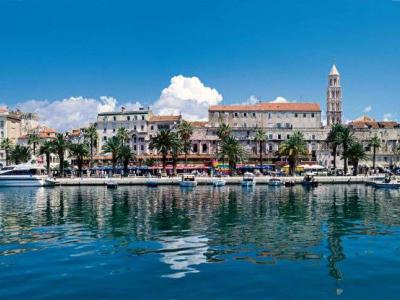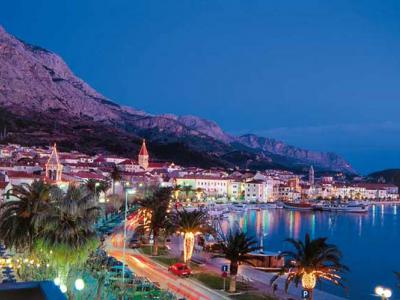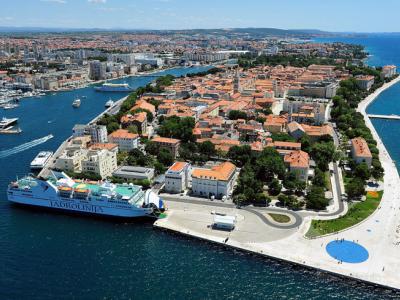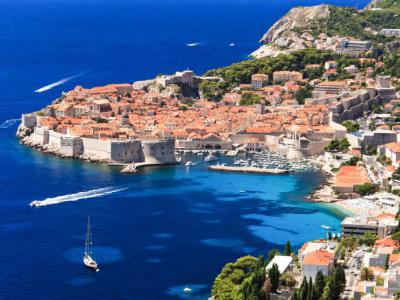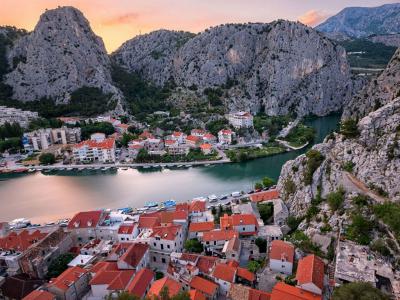 365 DAY TOURISM
Villa Divas apartments are available for rent to our guests 365 days a year. Croatia and especially Kastela, Trogir and Split are attractive not only in summer but also in the rest of the seasons.
Villa Diva has built up a broad network of medical specialists and dentists who offer our guests more cost-effective but more than professional services. 40% of our guests out of season take on dental services and in the meantime enjoy the beauties of Kastela.
Especially in the pre-season and late season, it is beneficial to take the time and explore the Croatian cities of Kastela, Trogir and Split. Furthermore, there is the possibility in the autumn in the harvest process of grapes and olives to be up close and Croatia to learn to love outside the main season. Cycling through Kastela is ideal at this time of the year.
Croatia's Christmas markets have been winning prizes in Europe for years. More and more people are moving to Dalmatia around the world to enjoy the Christmas season and feel safe. In addition, the weather is mild in this season and invites you to relax and enjoy.
Gästebuch
Unsere Qualität sowie unser sehr gutes Preis-Leistungsverhältnis wird auch von unseren Gästen bestätigt. Fühlen Sie sich frei und nehmen Sie sich die Zeit alle Bewertungen durchzulesen. Wir sind bemüht uns stetig zu verbessern und so unseren Gästen einen einzigartigen Urlaub bieten zu können!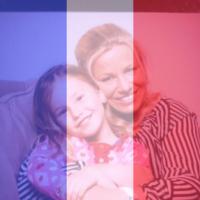 Daniela Ranallo
Wir waren im August 2017 für 14Tage vor Ort und es war einfach alles TOP.Die Appartments sind toll,sauber und die Familie ist sehr bemüht um jeden Gast bzw hat auf alles eine Antwort. Man kann Trogir und Split super schnell erreichen,wenn man doch mal etwas bummeln möchte.Kurzum:Sehr gerne wieder,wenn es uns Richtung Dalmatien zieht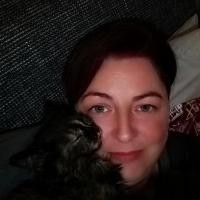 Simone Eichhorn
Es war so toll. Familie total gastfreundlich und zuvorkommend. Apartments super ausgestattet, sehr sauber und modern. Endlos langer Strand der nicht weit entfernt ist. Immer wieder gerne.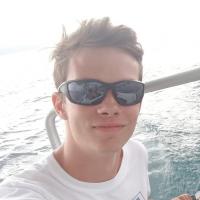 Marcel Groß
Wunderschönes Apartment und Zimmer ist Sauber ! Die Leute sind sehr Nett, es war ein Schöner Urlaub hat mich total gefreut !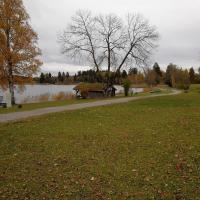 Jasmin Karras
Super tolle 1000 % saubere Anlage!! Nette Vermieter bei den man zu jeder Zeit auf ein Kaffee und ein Rat egal was man am Hezen hat im Garten Platz nehmen kann  wir fühlten uns sehr wohl!! Das Meer und die Gegend ist ein Traum!! Gerne kommen wir wieder vor allem kann man auch den Herbst im Meer beim baden genießen!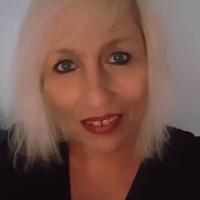 Renate Vogel
Mussten gestern leider nach 14 Tagen die Heimreise antreten nach diesem super Traumurlaub. Haben es klasse getroffen mit der Unterkunft. Das Apartment sehr sauber und schön eingerichtet. Der Garten sehr gepflegt. Die Gegend traumhaft, der Strand ganz nah dabei. Die Vermieter supernett und bei Fragen wird einem sofort geholfen. Die sind mit vollem Einsatz dabei. Besser geht es nicht.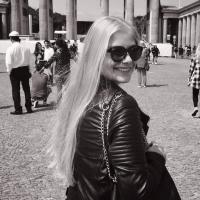 Ema Ort
Wir waren Ende Juli mit Familie & Hund zu Gast und sehr zufrieden! Es war sehr sauber & geräumig, alle haben sich wohl gefühlt. Obwohl der Hundestrand nicht unsere erste Anlaufstelle war, konnten wir dennoch - Dank der Tipps der netten Vermieter - schöne, teils einsame Buchten am Meer, besuchen.Top & definitiv zum Weiterempfehlen! 
LG an alle!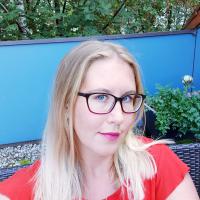 Jenny Baumgart
Wirklich traumhafte Appartements. Super sauber. Mama ist ein wahrer Schatz und die Seele des Hauses. Egal wann und was man braucht es wird sich sofort gekümmert. Der strand ist zu Fuß auch gut zu erreichen. Jederzeit wieder!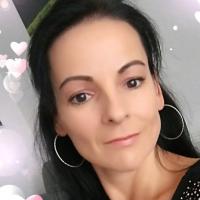 Simone Knapp
Super Villa, sehr sauber und die Vermieter sind einfach genial. Ich habe mich wie Zuhause gefühlt. Mein 5 jähriger Sohn wollte gar nicht mehr nach Hause fahren. Es war ein Traumurlaub. Komme gerne wieder.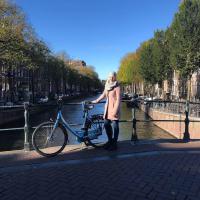 Julia L.
Super Apartment Villa Diva, sehr sauber und die Vermieter sind super freundlich. Auch toller Ort Kastela. Wir werden gerne wieder kommen